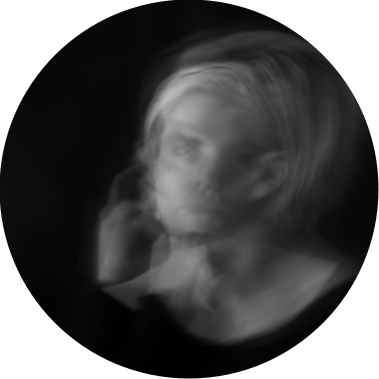 Biography
I acknowledge the Traditional Owners of the land where I live and work. I pay my respects to Elders past, present and emerging. I celebrate the stories, culture and traditions of Aboriginal and Torres Strait Islander Elders of all communities who also work and live on this land.
Tammy Boyce (b. 1970 Subiaco, Australia. Lives: Waubra, Australia) is a fine art photographer whose work explores the connection to the sub conscious state of dreaming, new landscapes, whilst examining memory, loss and identity through the passage of healing.
Looking through the lens representing the female gaze, Tammy's work portrays vulnerability, beauty and strength, her outcome to always empower and give hope.
Tammy's images are filled with emotion that encapsulate the impressionistic era of a bygone time, where darkness often alludes to inner beauty and turmoil, chaos and quiet.
Growing up in South Western Australia, Tammy's childhood was filled with exploring near rivers and the Indian Ocean, her mind constantly imagining new places and adventures. Tammy is influenced by childhood, being a mother and the importance of connection to the Australian land, while also sharing moments to give aspiration and fulfilment to others.
"Listen to the land, seek the truth, see with your heart and all will be revealed"
Education
2012 - 2016: Advanced Diploma of Photography (Fine Art), Photography Studies College, Melbourne, Australia

Solo Exhibitions
2021: Delicate Youth, The Grand Hotel in collaboration with Ballarat International Foto Biennale, Australia
2018: From Within, Arts Centre, Warburton, Australia
2015: Transcending Secret Memoirs, Artists Open Studios, Whanganui, New Zealand
Group Exhibitions
2020: Art Aviso 4.0 (Pause Button), The Old Auction House, Kyneton, Australia
2020: Loud and Luminous, Contact Sheet, Sydney, Australia
2020: More Than A Sum Of Her Parts, Incube8r Gallery, Melbourne, Australia
2020: Memento, Magnet Gallery, Melbourne, Australia
2019: Loud and Luminous, Contact Sheet,Sydney, Australia
2019: Songs of Innocence, Magnet Gallery, Melbourne, Australia
2018: 5th Barcelona Foto Biennale, Space Nau Bostik, Barcelona, Spain
2018: Washi, Magnet Galleries, Melbourne, Australia
2018: Concepta, Magnet Gallery, Melbourne, Australia
2017: PSC Alumni, Ballarat International Biennale, Ballarat, Australia
2017: Dogs In Art, Backspace Gallery, Ballarat, Australia
2016: Fresh 16, Yarra Sculpture Gallery, Melbourne, Australia
2016: 4, Backspace Gallery, Ballarat, Australia
2013: Arts Perspectives , North Melbourne Town Hall, Australia
Awards
​2020: Finalist, Fine Art Category, 13th Julia Margaret Cameron Awards
2020: Finalist, Nude & Figure Category, 13th Julia Margaret Cameron Awards
2020: Honourable Mention, Nude Category, Monochrome Awards
2018: Finalist, Children Category, 11th Julia Margaret Cameron Awards ​
2018: Finalist, Fleurieu Biennale Art Prize, Signal Point Gallery, Goolwa
2017: Finalist, Click '17 Brunswick Street Gallery, Melbourne
2017: Finalist, Josephine Ulrick & Win Schubert Photography Award, HOTA Gallery, Sunshine Coast
2017: Honourable Mentions, Chromatic Photography Awards
2016: Honourable Mention, Children Category, Neutral Density Awards
2016: Finalist, William and Winifred Bowness Photography Prize, MGA, Wheelers Hill
2016: Silver Award, Timescapes Series, Australian Professional Photography
2016: Silver Award, Timescapes Series, EPSON AIPP Victorian Professional Photography
2013: Finalist, Photonet Photography Student Prize
Writings/Publications
​2020: Loud and Luminous 2020, A Celebration of Australian Women Photographers, First Edition
2019: Loud and Luminous 2019, A Celebration of Australian Women Photographers, First Edition
2014: Transcending Secret Memoirs, Blurb publication, https://au.blurb.com/b/5371749-transcending-secret-memoirs